Our story
Last year, we realised our dream and founded the fashion brand EVE + OLIVE. With it, we want to make our consumption more sustainable and environmentally friendly.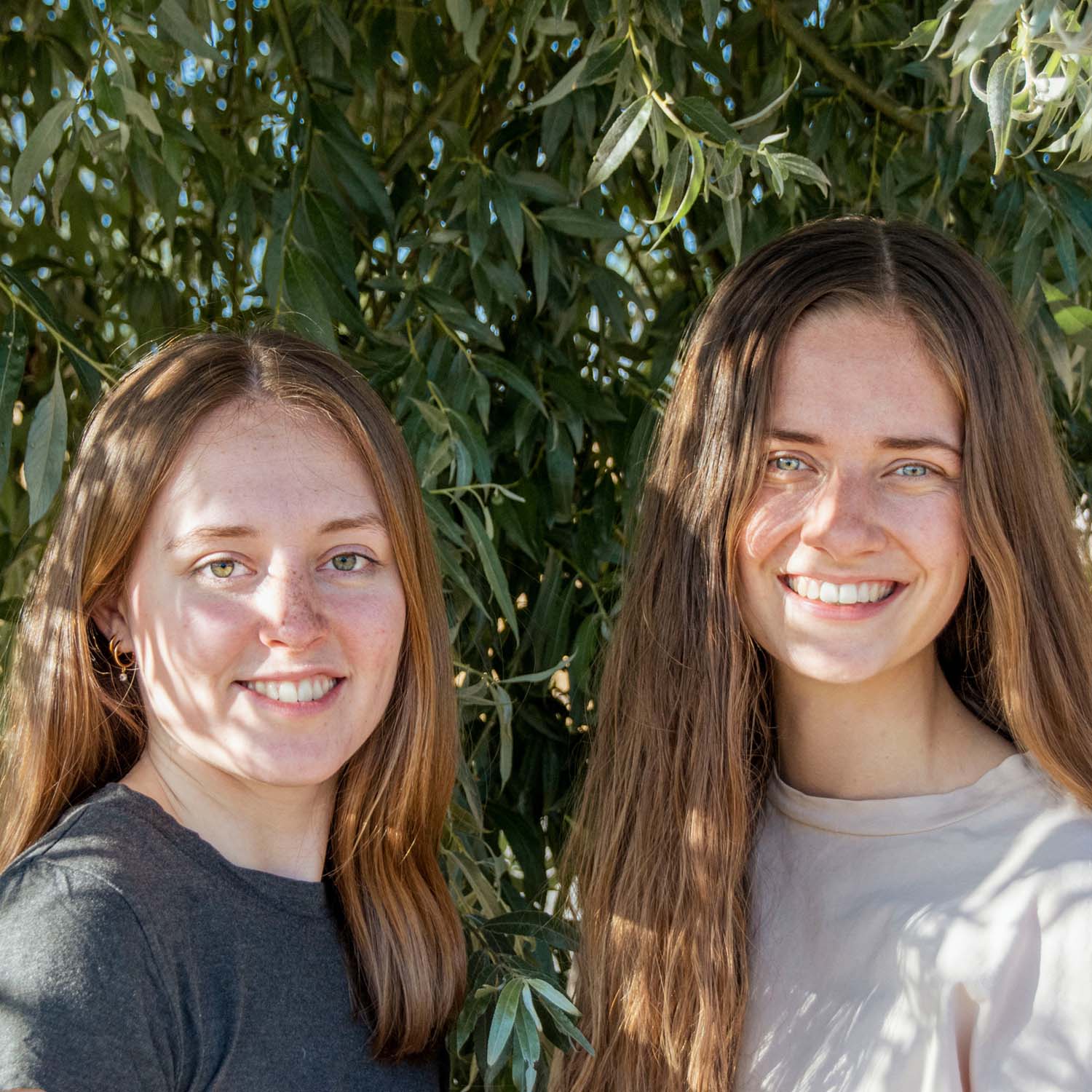 Our founders
We, Julie and Johanna, met in a start-up in Mainz in 2020 and quickly realised that we were driven by the same thing. For the past 2 years, we have been more intensively involved with the fashion industry and alternative, natural materials. Since there were few truly eco-friendly alternatives on the market, we decided to take the change into our own hands in 2022 and founded EVE + OLIVE.
EVE + OLIVE
Our brand name is composed of the two names EVE and OLIVE, which translated mean life and peace and friendship. They represent what we want to achieve with our brand: A conscious life with sustainable consumption in harmony with our environment. That's why we focus on materials that are particularly environmentally friendly.
August 2021
In search of information
We took a closer look at the fashion industry and found out how few products are environmentally friendly. Many garments are made of mixed fabrics, cannot be recycled and are produced in an environmentally harmful way.
October 2021
First discoveries
We discovered the fibre TENCEL™ Lyocell from the Lenzing company in Austria and learned about its sustainable production and special properties. We found out that the material has hardly been used for baby clothing so far, although the properties of the material make it particularly suitable for children.
January 2022
An idea arises
We decided to start a brand that specialises in baby and children's fashion made from particularly environmentally friendly materials. We started looking for suitable producers, created our first designs and found the right name for our idea: EVE + OLIVE.
July 2022
Founding EVE + OLIVE
At the end of July we founded our company. We also found a suitable producer and started developing the first collection.
January 2023
Our visit in Portugal
In January we visited our producers in Portugal for the first time and got to know them personally. That was a really nice feeling! Our first collection has taken shape and we have fine-tuned the last details.
August 2023
Launch EVE + OLIVE
After a lot of preparation, the time has finally come: our website is online and sales have started. We are very proud and excited! Thank you for accompanying us on this journey.